Custom Fretted Instruments & Repair
1952 Gibson Southern Jumbo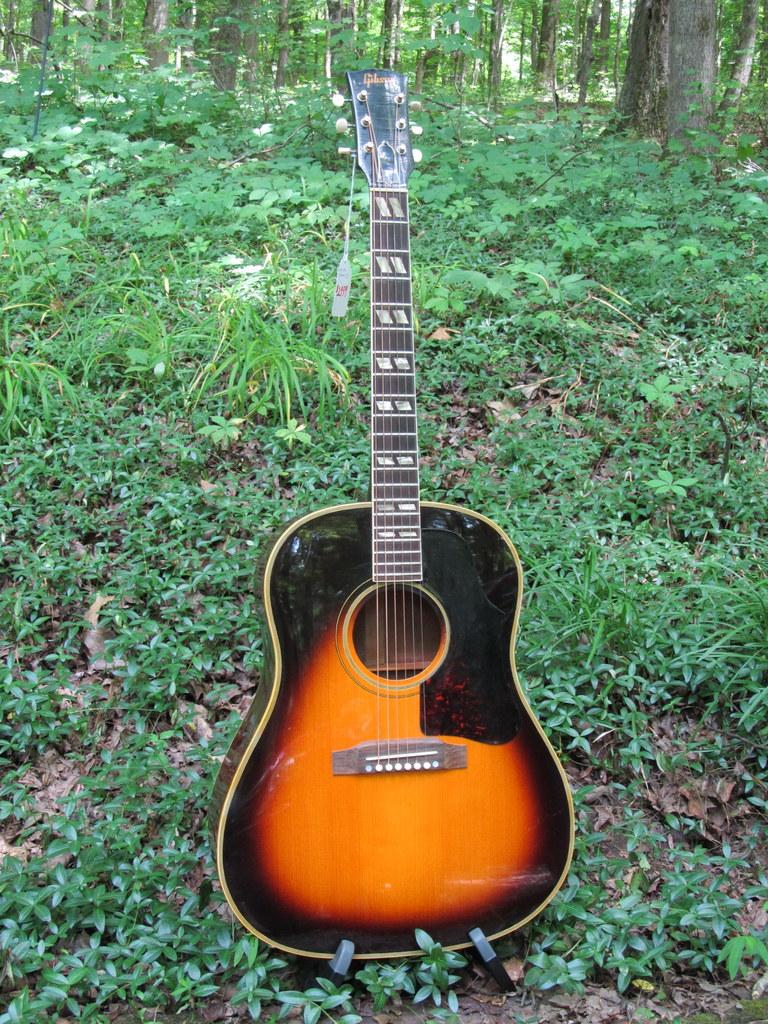 SOLD!
This is a retopped guitar. If you're looking for a perfect, all original instrument, you need to look elsewhere. If you want a fantastic playing and sounding guitar with all the character of a 50s Gibson for half the price, this may be the one for you.
I have included some pics of the original top. As you can see, the original had a hole under the bridge through to the bridgeplate, which had been replaced with one that's about 1/4" thick, not to mention way too big.
As some Gibsons are, this is an odd bird. The FON (Z745) on the neck block is a 1952, and that's why I've listed it for that year. It also has a tapered headstock, which the Gruhn book says was stopped by mid 1950. The guitar came into our shop with the large pickguard, which was started in 1955. So it may have returned to Gibson in the mid-late 50s for some problem and had the pickguard replaced then.
It has a hefty C-shaped neck, and a strong, warm tone. As a consequence of being retopped, it has had a neck reset, and should not need another one for quite a long time.
7/64" bass side at 12th fret
5/64" treble side at 12th fret
5/16" saddle height between 3rd & 4th strings
1 11/16" wide at the nut
$2999.00