Custom Fretted Instruments & Repair
Grainger Stringbender Tele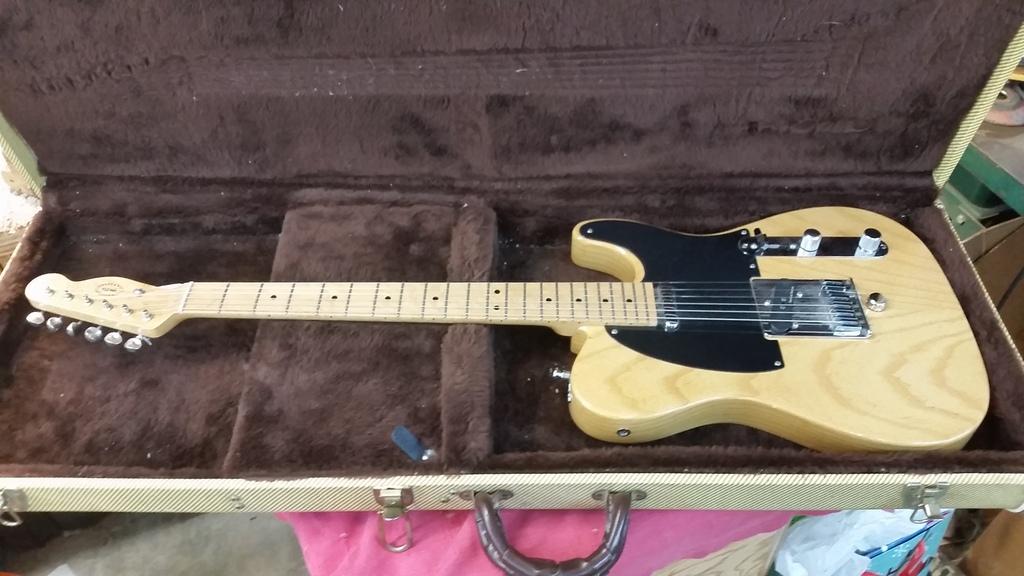 SOLD
One of a handful of electric guitars that Jim built in the 1990's. This one features a birdseye maple neck, Swamp ash body, Seymour Duncan pickups, and a Parsons/White B-Bender. It just went through the shop for some setup work and is ready for another 25 years of play.
Has a handful of dings and scratches on the body and some pick wear on the pickguard, but nothing major.
Hardshell Tweed case included.
$1299.00