Custom Fretted Instruments & Repair
Gold Star GF-100JD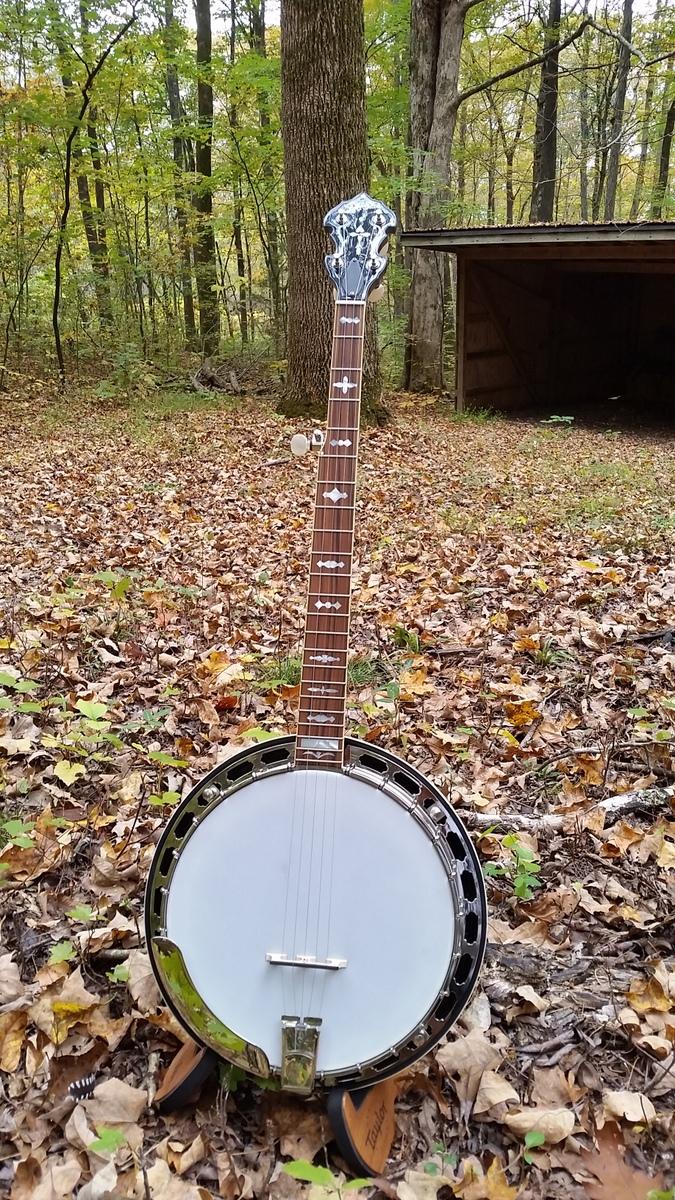 These JD Crowe model Gold Star banjos may be the most banjo for the money I have seen in a long time. Beautiful warm tone from the mahogany neck and resonator, and plenty of volume to cut through. This banjo is an exact copy of the banjo JD Crowe played on the Bluegrass Album Band sessions.
We have set this one up with a Sosebee bridge and the tone is just fantastic.
Hardshell case included.
$1980.00