Custom Fretted Instruments & Repair
1951 Gibson Southern Jumbo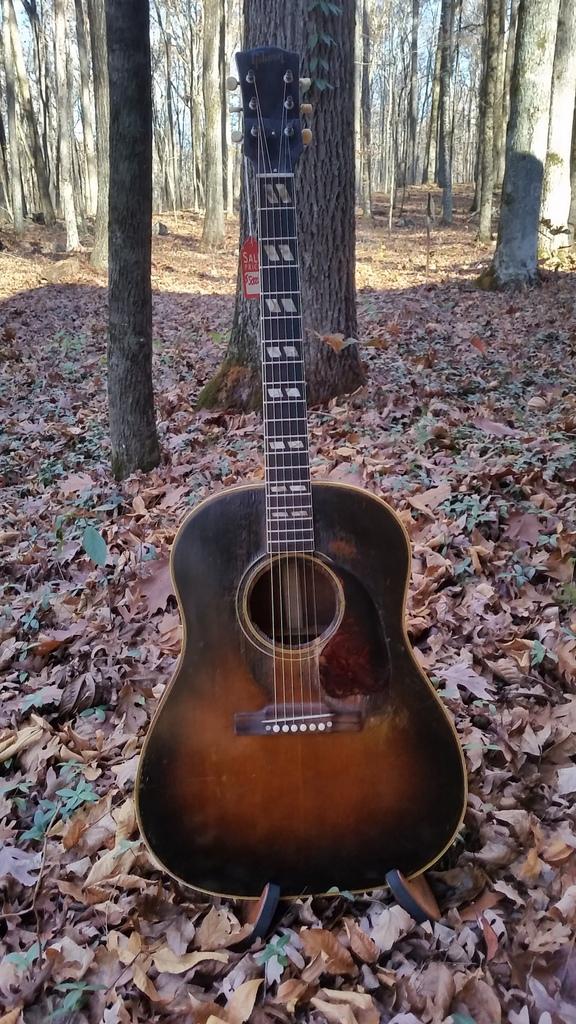 SOLD
With a firm projection and balanced tone, this old Gibson sounds fantastic.
Repairs are extensive, many appear quite old, but all are solid. Many braces reglued, several cracks repaired, broken headstock, jack hole in lower bout, refret, neck reset, hole in upper bout. Finish o the bass side rib looks like it may have gotten hot at one time.
Original brown case included.
$5000.00