Custom Fretted Instruments & Repair
1946 Martin D-28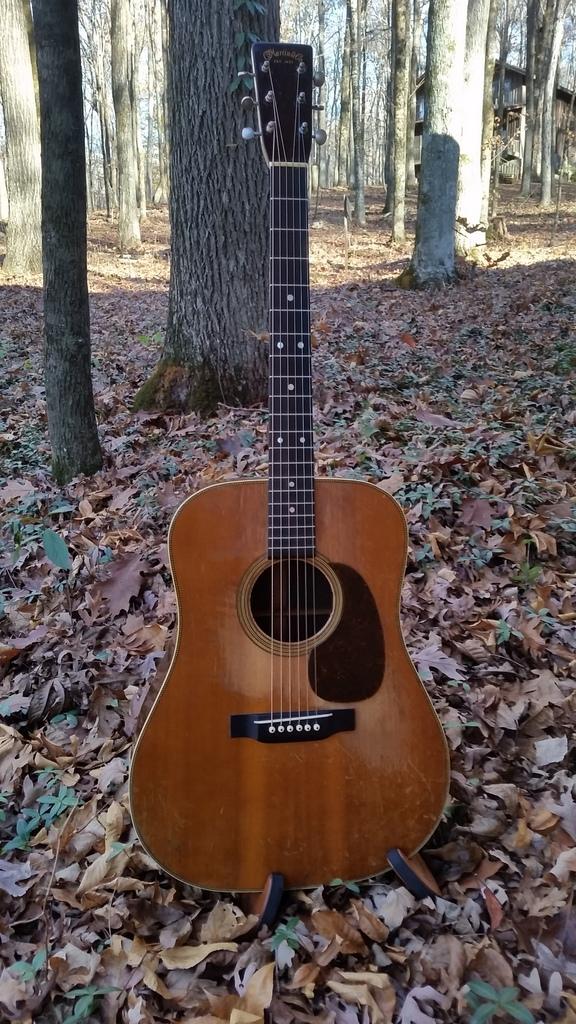 The last year of herringbone Martins was1946. This guitar is a fine example. The guitar is light and very responsive. The tone is the classic Martin sound that we're all searching for. There's just something about the old Brazilian Rosewood that can't be matched today.
Headstock was broken and repaired at one time, but the break did not go through the headplate veneer. Bridge is a replacement. Has had a recent neck reset and refret. Action is at Martin spec (5/64" and 7/64") neck relief is appropriate for good playability. A handful of minor body cracks have all been repaired.
Hardshell Ameritage case as well as original brown hardshell case included. Original tuners are in the case.
$32000.00