Custom Fretted Instruments & Repair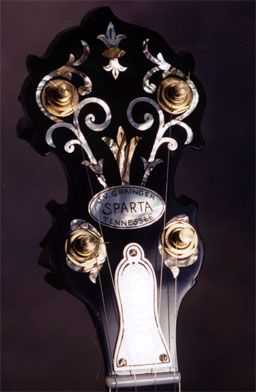 Welcome to Custom Fretted Instruments & Repair. Our shop, located on the side of a mountain near Sparta, TN, offers professional quality repair and restoration of fretted instruments such as guitars, banjos, mandolins, etc. Electric guitar repair, setups and electronics are a specialty.
We are an authorized warranty repair center for Fender, Takamine and Ovation, and are a dealer for several high quality musical instruments including guitars made by Eastman, Stonebridge/Furch, Huss & Dalton, and J.W. Gallagher & Son. We stock Eastman and Kentucky mandolins, Flinthill, Huss & Dalton, Stelling, and Ome banjos as well as McSpadden lap dulcimers and Dusty Strings hammer dulcimers.
We stock fretted instrument accessories, tuners by Korg and Peterson, strings for most fretted instruments and instructional and reference books and videos.
Custom Fretted Instruments & Repair
400 Firetower Road
Sparta, TN 38583-3746
931-657-2398
9am - 5pm Monday-Friday
10am - 2pm Saturday
contact@customfret.com